Ultimate UV Protection & Water Resistance
Maximum Protection for your wood
TRANSFORM YOUR OUTDOOR SPACES
Not Sure Where to Start?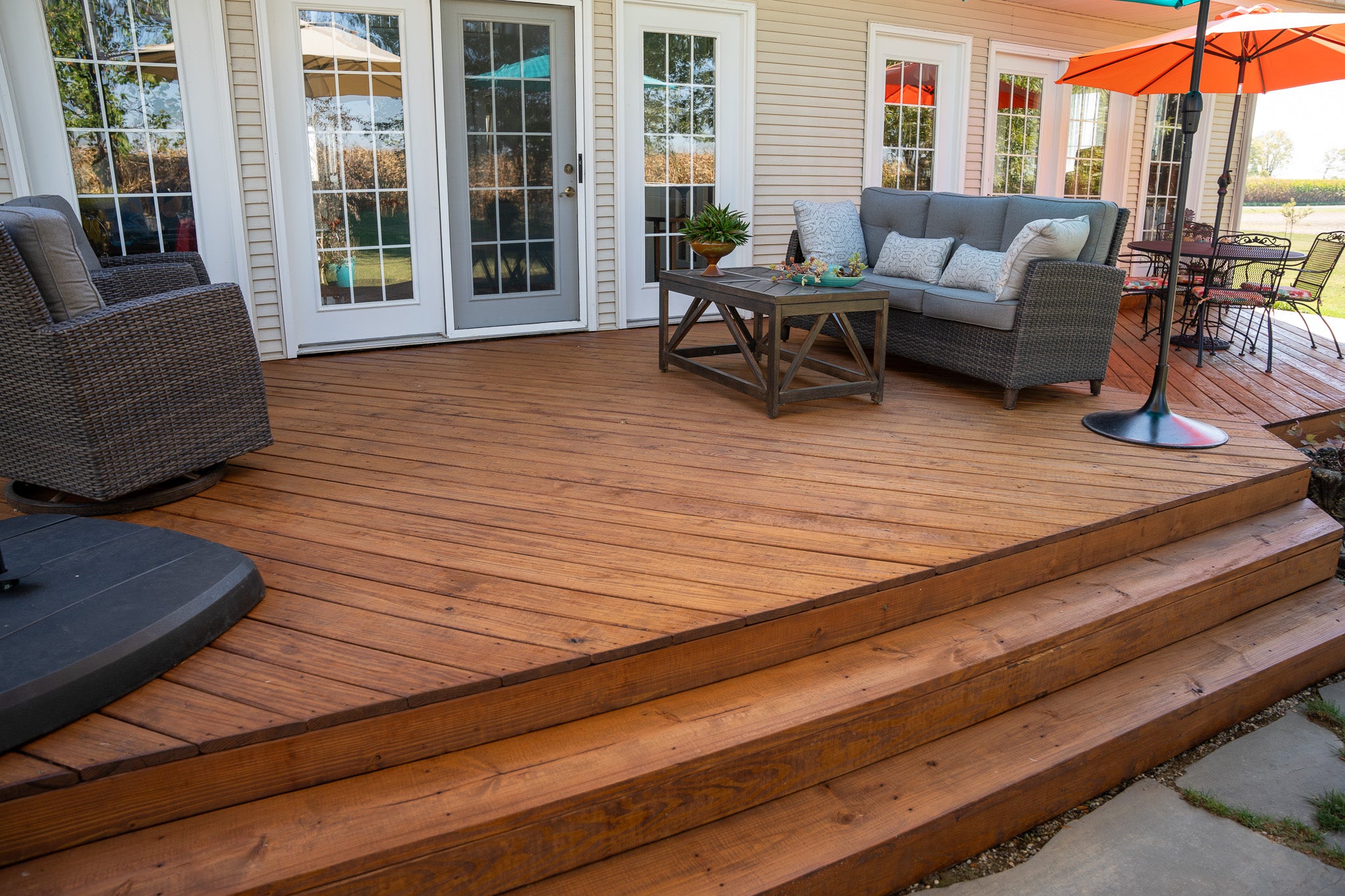 for all exterior wood surfaces
Lasting beauty & protection
Professional Grade Wood Stains & Cleaners
Exterior wood needs superior stain
DEFY offers a variety of premium wood stains to beautify and weatherproof outdoor wood. Choose DEFY for lasting results on wood exposed to harsh natural elements – including log homes, docks, decks, outdoor furniture, pergolas, fences and siding.
OUR RECOMMENDED STEPS FOR MAXIMUM PERFORMANCE
Transform Your Deck in Just 3 Steps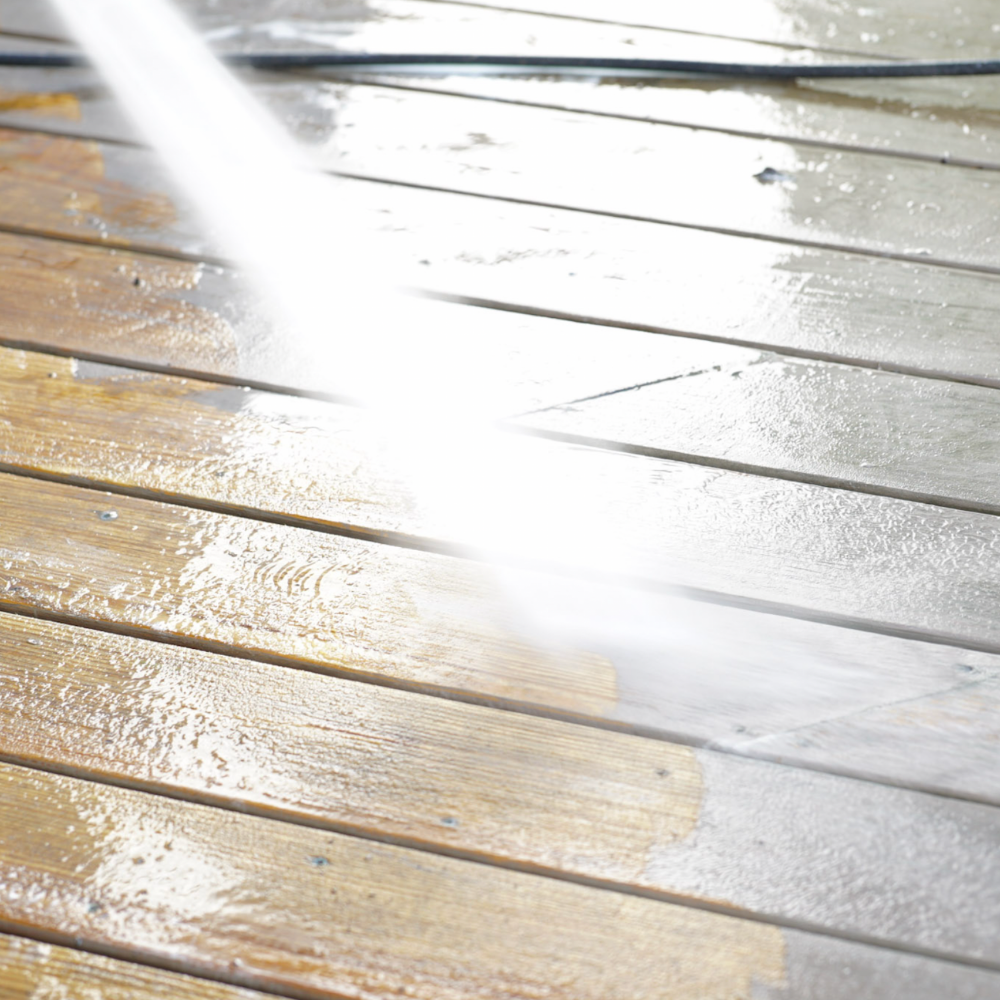 Clean Or Strip
If your wood that is weathered, dirty, graying, or already has a worn out stain on it, use DEFY Wood Cleaner. If there is existing, weathered stain that is still holding up, use DEFY Stain Stripper instead. These products help prepare your wood to receive the maximum amount of new stain and give the entire surface a consistent color.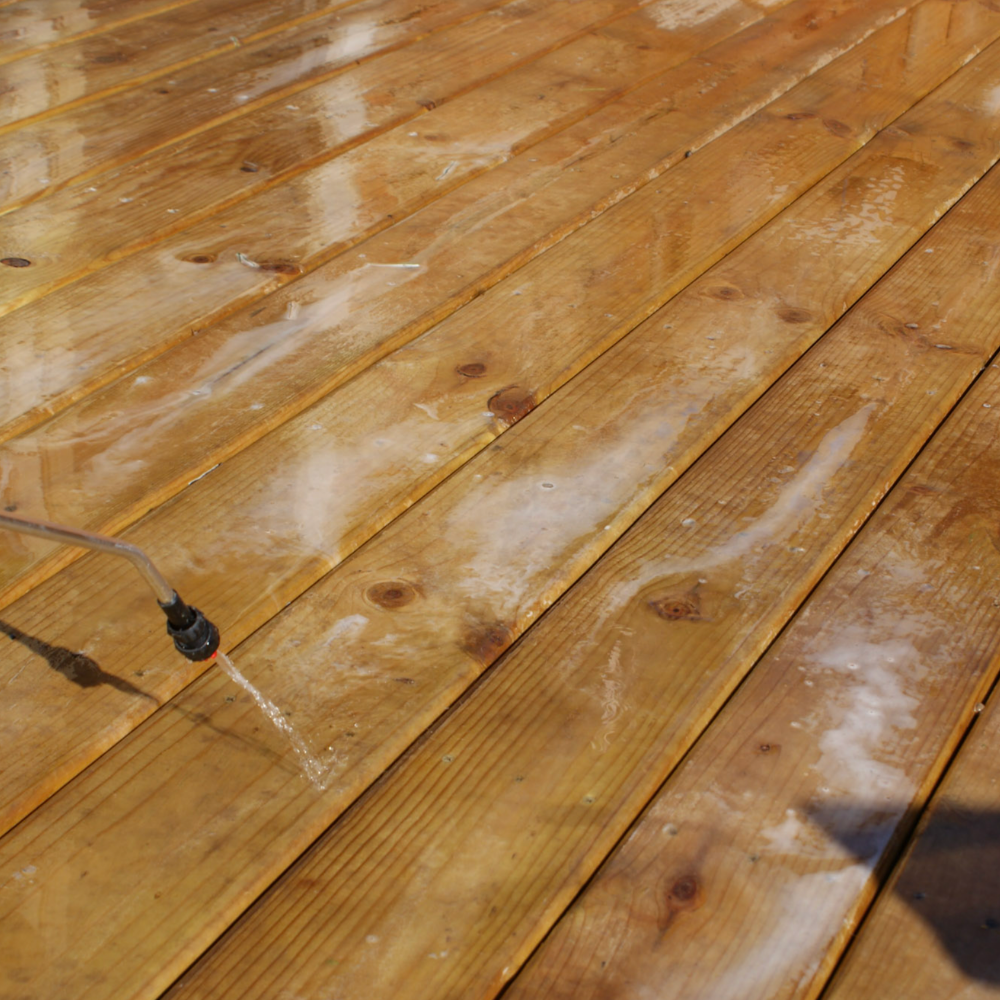 BRIGHTEN
Once the wood has been cleaned or stripped, use DEFY Wood Brightener to neutralize and brighten the surface.
It also opens the wood pores, so that they can receive the maximum amount of stain.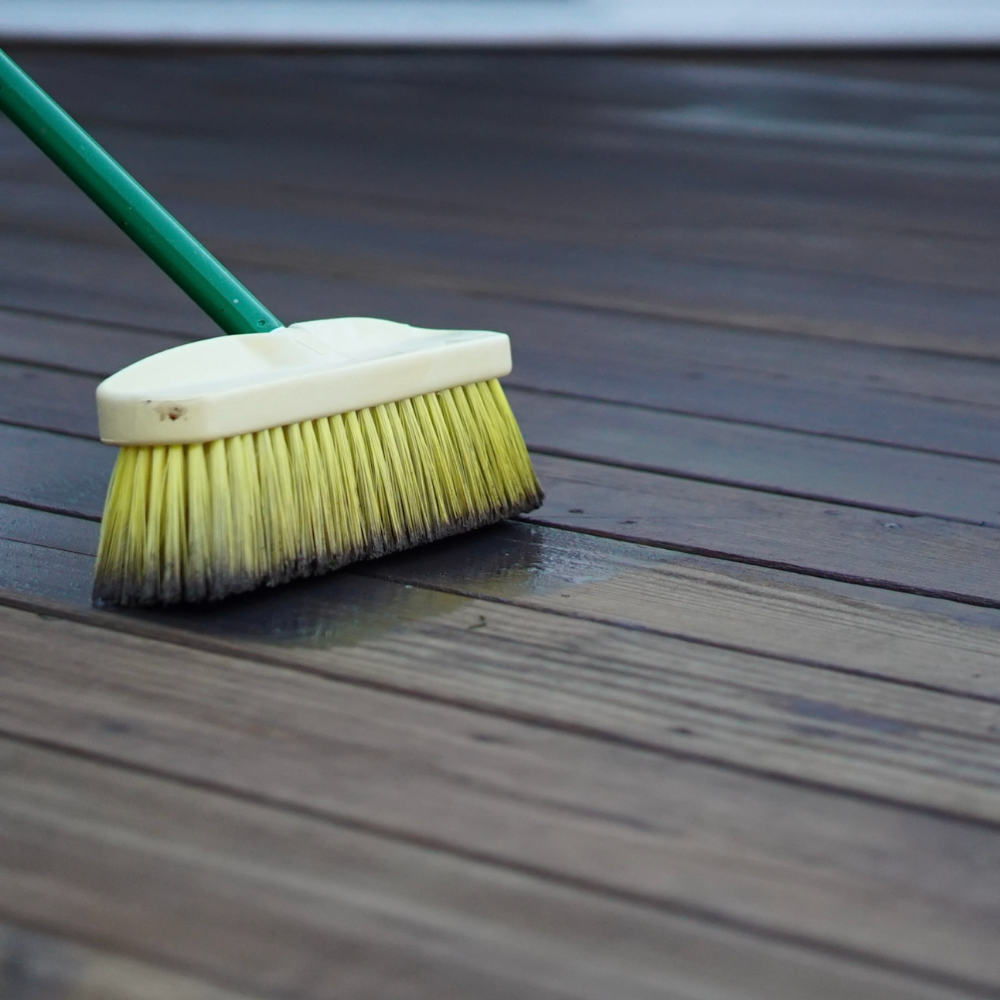 STAIN & SEAL
DEFY offers a variety of stains designed specifically for exterior wood, marine wood and composite wood. Choose your preferred stain color and transparency, then apply one or two coats to protect the natural appearance of your wood.
PROFESSIONAL GRADE PRODUCTS FOR EVERY TYPE OF EXTERIOR WOOD
BROWSE BY WOOD TYPE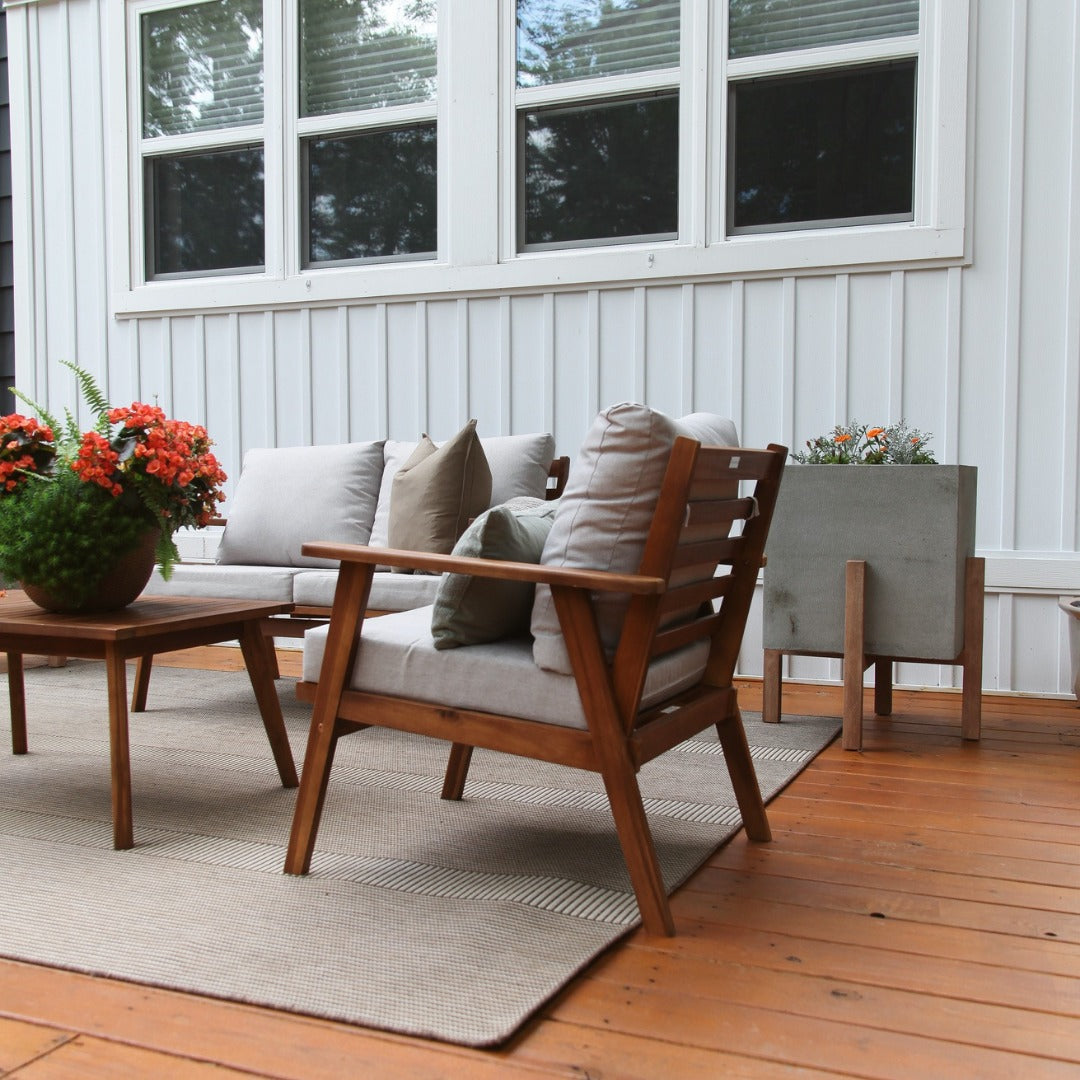 Embarking on a DIY project can be daunting, especially if you're new to it. That's where DEFY wood stains come in. We make it easy and affordable to begin with our sample kits.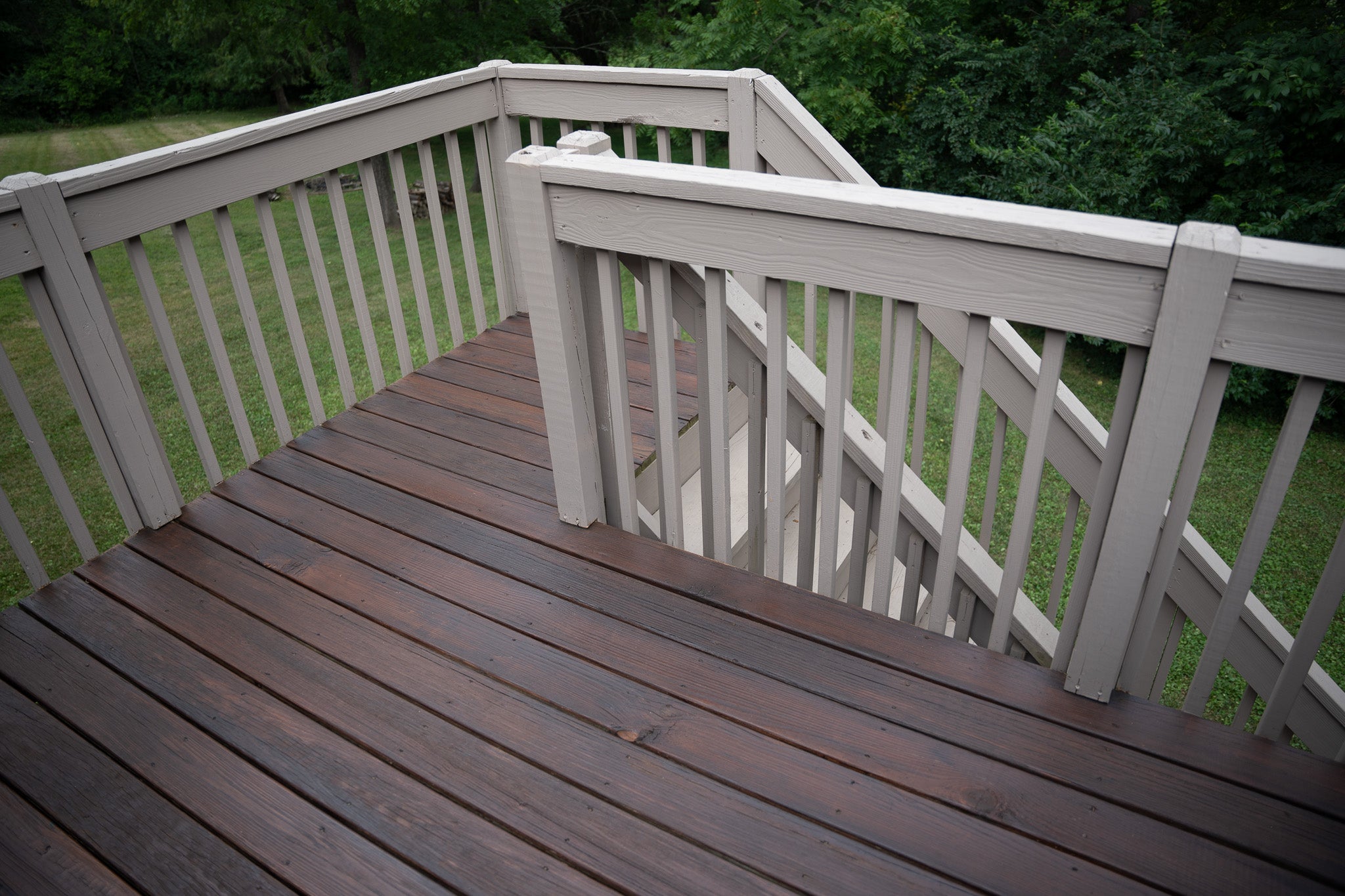 Wood Stain
The trend of two toned decks with semi-transparent stains on the flat boards and solid stains on vertical railings and posts is gaining popularity among homeowners. This technique not only enhances...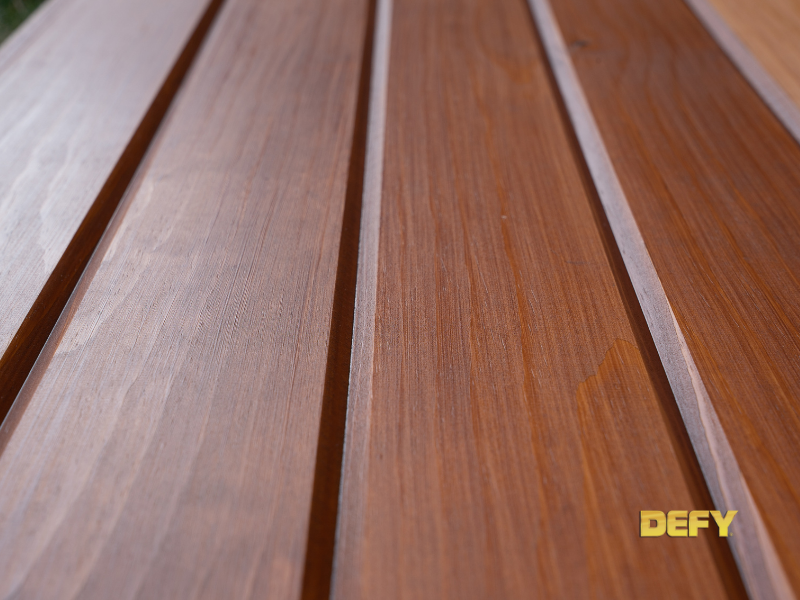 Wood Stain
You may have been let down by other wood stains in the past, so let's take a look at how to tackle your next stain project with total confidence and DEFY. Follow these steps to ensure a great-looki...